When: Every Friday at 10AM

Where: By the fountain in front of Park Inn by Radisson Berlin Alexanderplatz, Alexanderplatz 7 10178 Berlin, Germany
THE ORIGINAL BERLIN SACHSENHAUSEN CONCENTRATION CAMP MEMORIAL TOUR
Learn some of the greatest tragedies that left a symbol of triumph from the hardships in history and why it is celebrated in the present times through this Berlin Sachsenhausen Concentration Camp Tour.
Every melancholic party comes with a beautiful symbol of triumph for every disastrous occurrence serves as peremptory lessons to avoid the worst in history. Get this chance to enjoy a tour that will take you a train down the memory lane of how lives taken and sacrifices made in the past to get through from those times that were in need of survival in the Sachsenhausen period. Why the camp was built by the internees- predominantly German citizens, some are political opponents of the Nazi regime, foreigner and soveit union citizens, and among them were women, and how they were forced to labor by the appointed Chief of the German Police Reich Leader SS Heinrich Himmler.
See the hallmarks and understand its relevance to be explained by our knowledgeable guides who are the masters capable of telling you the depths of stories while taking you to those places where  Nazis made their administrative center in the concentration camp. The deaths behind the tens of thousands of internees through hunger, forced labor, disease, medical experiment and mistreatment or were the victims of systematic extermination operations by the SS to the evacuation of Sachsenhausen Camp through the death march and liberation. All are to be told in this ORIGINAL BERLIN SACHSENHAUSEN CONCENTRATION CAMP MEMORIAL TOUR.
---
 THIS 6 HOUR SACHSENHAUSEN CONCENTRATION CAMP MEMORIAL TOUR
FEATURES:
---
SACHSENHAUSEN CAMP MEMORIAL TOUR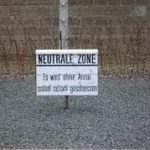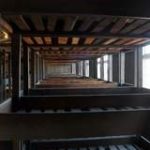 The Sachsenhausen Camp Memorial Tour is designed to introduce the reminder of the atrocious catalysis of a brute leader from the 20th century that brought Sachsenhausen something to look back even to this period of time. Our master guides will take you to the worst and the worst experience and attributions of this certain era and why we should learn from it.
We think that we are the best in the business and would love to handle any group or private bookings you may have!
Mail info@originalberlintours.com with any questions!
SACHSENHAUSEN CAMP TOUR BOOKING & MEETING POINT
The tour meets at 10AM Friday
By the fountain in front of Park Inn by Radisson Berlin Alexanderplatz
Alexanderplatz 7 10178 Berlin, Germany
We suggest bringing a bit of food or something to snack on, as there is little available once at the camp.
*Sachsenhausen requires a donation of 1.20€ to enter this is included in the price of the tour.
Guests will need a valid "ABC transit" ticket.
What to expect
Bravery amidst horror
Details of camp condition
6 hour tour
informative guides
Uncover the truths